DIGITNOW Fingertip Pulse Oximeter - Large OLED Display Pulse Oximeter Finger Oximetry Blood Oxygen Saturation Monitor for Heart Rate and SpO2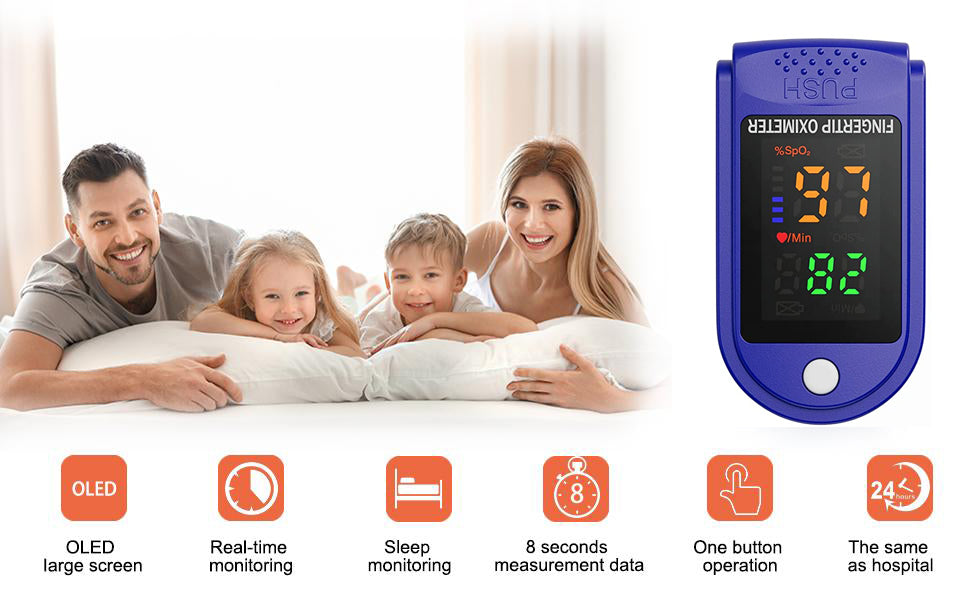 1.Displays SpO₂ and pulse rate.(SpO2:Measuring range35%~100%,Precision±1%)
2.Low power consumption, Auto-off function.
3.Power: two AAA batteries(batteries not included,and Includes lanyard)
4.Accommodates a wide range of finger sizes from pediatric to adult
5.Perfect for sports enthusiasts to measure oxygen saturation and pulse rate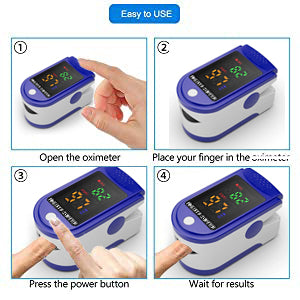 How to use:
1.Install 2 AAA batteries in the battery box
2.Insert your finger into the rubber hole of the oximeter
3.Press the button on the front panel to start
4.When the analyzer is working, please do not shake your fingers or move your body
5.If you want to change the display direction, press the button
6.Read the relevant value from the displayIIf there is no finger signal, the device will automatically power off after 8 seconds
oximeter can accurately measure pulse rate, blood oxygen saturation, perfusion index (PI) indicators, small in size, with a detachable lanyard, easy to carry.

Clear and energy-efficient
Display type:OLED display
SpO2:Measuring range35%~100%,Precision±1%
Power consumption: below 50mA
Lanyard installatlon
1. Pass the thin end of the lanyard through the hanging hole
2. Pass the thicker end of the lanyard through the thin end that has been passed and tighten it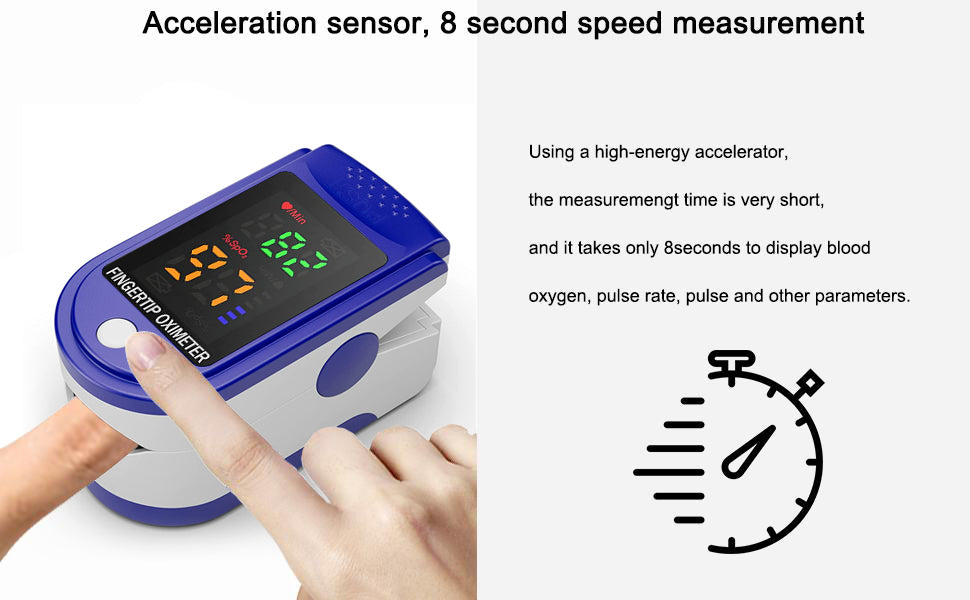 Note:
Before each test, please clean the rubber with alcohol and apply alcohol to your fingers before and after the test.
If the positive electrodes of the two batteries are in the same direction, the oxygen is not working properly.
So when installing the battery, put the positive electrode of the battery 1 and the negative electrode of the battery 2 in the same direction.

Shipping & Return
Yes, we ship all over the world.
Free shipping:
USA, France, Germany, Italy and Spain (3-7 working days). 

The rest of countries:
Shipping fee around $15 (1- 2 weeks).
You can return, if the product delivered is different from the product ordered by the customer, or if the product is defective, or if the customer does not like the product, the customer may return the product  within 30 days of receipt the shipment. Read more.
Product specification
Email: support@digitnow.com. We will be happy to assist you.